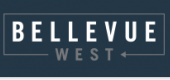 Your Review
Submit a Review

Resident Reviews
|Recommended: YesBeautiful — Very helpful
|Recommended: YesPeaceful — Quiet, clean, and the staff is amazing.
|Recommended: YesBeautiful atmosphere and landscape. — Living at Bellevue West has been very peaceful.
|Recommended: YesSo far, as a brand new resident, Bellevue West excels in comparison to other apartments in my experience. — Overall, compared to other apartments, Bellevue West is worth investing the time to consider.
|Recommended: YesWonderful Staff and Apartment Complex — I love the color scheme and floors of the apartment the walls are a neutral, calming gray and the floors are gray, water resistant hardwood-like laminate with carpet in the bedroom. I like the floor plan, and the size of the closet is AMAZING Also, having the included washer and dryer was a major deciding factor for me when searching for an apartment. The grounds are beautiful, and I really like the apartment distance from the main road. All of the trees really help cut down on road noise, and I appreciate that. The office and maintenance staff are wonderful. They are all very responsive and respectful. I only have one minor issue with parking. I often have difficulty finding parking near my building if I come home late in the evening. Overall, I am glad I chose Bellevue West. I feel very comfortable here and have recently re-signed my lease.
|Recommended: YesReview of complex — The experience is a new one First time moving to Nashville and enjoying.
|Recommended: YesA beautiful place to live, very calm and peaceful. — This is a wonderful apartment if you're looking for somewhere quiet and calm. There's great areas to walk around and all of the amenities are incredible. The apartments themselves are a bit outdated and could use updated trim interior design, but for the price and location, I am very pleased. All of the property staff are wonderful and I've enjoyed all interactions with them. I would highly recommend this apartment complex.
|Recommended: YesPleasant, but still needs improvement — I've lived at Bellevue West for about 5 years, and overall, I have been pleased to have chosen this apartment complex as my home. However, there are some things that need improvement 1 communication from staff to tenants--just yesterday, we were given paper notes regarding parking lot sealcoating for today, when it would have been more efficient to give at least a week's notice as well as an email and 2 upkeep--it would be great to get the buildings power washed more often and pest control, especially for wasps, would be great. Noise has increased significantly over the last year--particularly, when the staff was getting an apartment ready for move-in. Too many early morning late night music playing way too loudly--which also made working from home during the COVID pandemic very difficult.
|Recommended: YesGreat — Love it
|Recommended: YesI Love it — the apartments are great
|Recommended: YesAwesome — Beautiful view. Love the geese and ducks. Great facilities. Apartment layout is great. I love it.
|Recommended: YesI love living here. I have lived here 6 1 2 years and when I married Donnie two years ago he joined me. — All the folks that we work with are very professional and friendly and do all they can to accommodate our needs. I always recommend this complex to friends and others that I see on Facebook who need a great place to live.
|Recommended: YesExceptional — Quiet, comfortable. Great staff and Maintenance crew. Scenic. Gracious living atmosphere
|Recommended: YesIt is fairly nice — They need to cut the grass more often and do better with pest control. Rent is high, so I expect to be taken care of.